Eneria : turnkey solutions
Eneria, a subsidiary of the Monnoyeur Group, is a specialist in power generation and engine systems. As Caterpillar's exclusive dealer in France and in several foreign locations, Eneria is recognised for its expertise and know-how in servicing, installing and maintaining Caterpillar generator sets, uninterruptible power supplies (UPS) and engines.
We design, install and maintain systems. We do business in several areas: diesel and gas generator sets (cogeneration and biogas), high-quality power systems combining generator sets and UPS, etc.

872 employees, 570 of whom work in France

€281 million turnover
A wide range of industrial engines
---
Eneria designs engine systems for marine, industrial and oil & gas applications. We have developed leading expertise in every area, particularly in maximising energy efficiency and eco-friendliness. We offer a vast array of services to our customers: facility audits, studies, maintenance, etc.

8000 clients

310 technicians
A global range of products, including installation and services
---
Structured around business sectors, Eneria has successfully developed technical and application expertise combined with a range of services tailored to every market. We work on projects, providing support to our customers in all our market segments, with solutions ranging from a standard product package to turnkey systems coupled with a maintenance contract. The high quality of our services and multi-brand maintenance relies on human know-how and technical, logistical and commercial expertise.

9 locations

More than 10,000 generators and engines installed
Meeting new energy challenges
---
Eneria consolidates, day after day, his role of leading player in the innovative energy solutions. We design and develop hybrid solutions in most of our markets, in solar energy – diesel for the isolated sites, in electric-diesel engines for marine and rail.
In the gas market, we offer a complete range of high efficiency gas engines, including on the installations of cogeneration, biogas, syngas and fatal gases.
Eneria worldwilde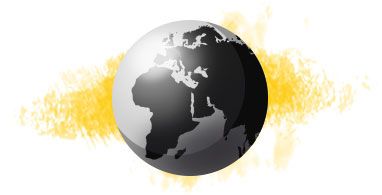 Presence in five countries
Eneria is primarily based in France but is also developing its businesses in Algeria, Belgium, Poland and Romania.
In Algeria , the energy sector, associated with large petroleum and gas reserves and the population's electricity distribution needs, is enjoying robust growth, underpinned by our expertise.
In Belgium , energy is a cutting-edge sector, particularly in the areas of cogeneration and gasification where our expertise stands out.
Poland and Roumania, are very active in the areas of marine engines, due to their large shipyards, and locomotive refitting, given the need to reconfigure the entire rail system. Oil is also an important area: the assembly and production of oil rigs is one of the traditional activities, particularly in Romania. Cogeneration and renewable energy is a growing industry in both countries. Anaerobic digestion and biomass gasification are areas in which we are striving to become major players in both countries.