Four main principles characterise Eneria and inspire its teams on a daily basis:
technicality, transversality, safety and sustainable development.
Technicality
As Caterpillar's exclusive dealer in France, Eneria benefits from recognised quality throughout the world of Caterpillar engines. Technicality is at the heart of our activity with on-board technologies (mechanical, electronic, electric).
It is just one combination amongst Caterpillar's range of research and development, of its know-how and the proactivity of its engineers. We, therefore, provide our clients with turnkey solutions for globally renowned products.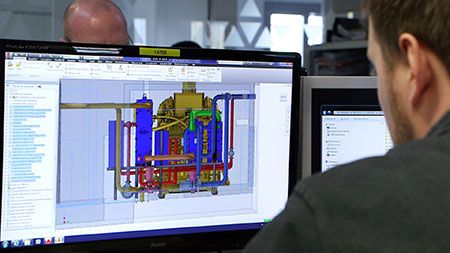 Transversality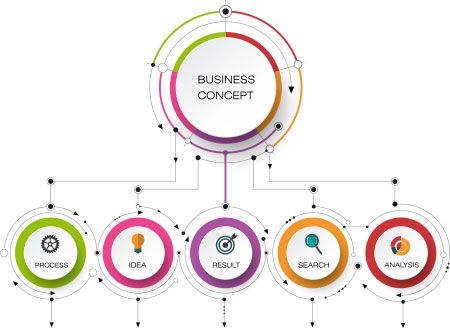 Transversality has characterised our relationship with Caterpillar for 90 years.
It slumps in exchanges with our different correspondents and is enforced in our organisation.
Our team spirit mission, team work and sharing experiences to continue our development, enrich the competences of our teams and accompany our clients to the best of our abilities.
Safety
Safety: Our priority
Within the scope of our missions, our teams go to sites with a range of profiles and on which a range of activities are carried out: power generators and converters, cogeneration plants, industrial engines in quarries, locomotives, marine engines, petrochemical sites or even offshore platforms. As many risks as situations are encountered.
For this reason, health and safety in the workplace is a priority for the company. Ensuring the health and safety of all employees and all other collaborators is a major and ongoing goal.
Zero accident and professional sickness
Preserve the physical integrity and health of our employees
An ongoing commitment to reaching environmental objectives
At the heart of this organisation, management and all employees are committed to implementing and complying with the applicable legislative and regulatory requirements regarding health and safety in the workplace.
All the measures taken are part of an ongoing improvement in the prevention and safety culture level in the company.
A structured approach at every level
ENERIA has developed, and maintains, a policy of prevention and control of risks through an ISO 9001 certified management system developed in accordance with the principles of OHSAS 18,001.
A policy is implemented within the company to reinforce commitment in all activities and at all managerial levels.
Environmental and sustainable development at the heart of our activity
Eneria is committed to an environmental protection and sustainable development approach for all its interested parties. These concrete, and efficient, actions are also implemented to observe this commitment.
As CATERPILLAR's dealer in France, ENERIA increasingly provides diesel engines equipped with ACERT (Advanced Combustion Emission Reduction Technology) technology. This technology enables, in particular, a substantial reduction in NOx emissions, sound levels, odours and smoke, whilst enabling fuel saving. There is increased productivity, whilst reducing the ecological impact of our clients' activities.
Multiple commitments for environmental protection
Our registered offices in Montlhéry have three facilities designated to environmental protection (ICPE). All the provisions are implemented to meet the requirements that frame these activities.
In addition, several actions are implemented to protect the environment and continuously improve our performance, always in compliance with the regulations in force. Amongst these, you will find :
The establishment of a system of ongoing monitoring and conformity analysis,
Close cooperation with public bodies committed to protecting the environment,
Implementation of selective sorting of industrial waste produced on our production sites,
Immediate treatment of any incident, or anomaly, detected to avoid impacts on the natural environment,
Recording and analysis of identified incidents for continuous improvement,
Transparency relating to the ecological impact of our activities, services and products,