Our Generator Sets range
Eneria provides a wide range of Caterpillar marine diesel generators for all applications from 10kW to 5200kW.
Whether it be for pleasure Craft or for commercial vessel which has a large power need, Eneria offers an integrated solution to meet your energy demand.
Caterpillar Generator Sets can meet your power need for your equipment or vessel power-systems. With our marine engineers and application engineers, you can precisely determine your energy needs on board.
Generator sets are supplied with standard equipment and several options are available as enclosure to reduce noise on board.
Benefit from our expertise and reliability of Cat marine generator sets for your marine application.
Our auxiliary engines range
Eneria also offers a wide range of auxiliary engines from C9.3 engine to meet your needs for hyrdaulic pumps, fire pump, ermergency genset.

---
Marine Generator Sets from 10kW to 100kW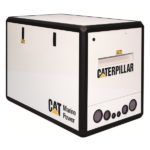 Power @50Hz : 10 ekW
Power @60Hz : 13.5 ekW
Cylinders : In-line 3
Aspiration : Naturally Aspirated
>> Download Spec. sheet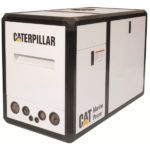 Power @50Hz : 16 ekW
Power @60Hz : 27 ekW
Cylinders : In-line 4
Aspiration : Naturally Aspirated or Turbocharged
>> Download Spec. sheet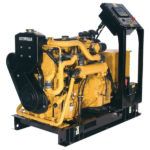 Power @50Hz : 36 – 86 ekW
Power @60Hz : 42 – 99 ekW
Cylinders : In-line 4
Aspiration : Naturally Aspirated or Turbocharged (DIT / DITA)
>> Download Spec. sheet
Marine Generator Sets from 100 kW to 5200 kW