A turnkey solution produced by Caterpillar
Eneria is now offering Caterpillar propulsion solutions in order to provide a global propulsion solution to meet your specifications. We offer propellers, bow thrusters and Caterpillar control systems.
With Cat propulsion, Cat engines and generator sets, you have a complete package that allows you to :
Maximize efficiency
Increase operating hours
Reduce operating costs
Cat propulsion system improve maneuverability and make the most accurate positioning as for Tug & Salvage or Offshore Supply Vessel.
Check out the products offered by Eneria and Cat Propulsion systems to meet your application's needs.
MTA (Azimuth Thruster)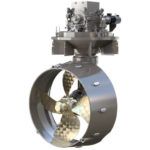 Reliable, easy to service, and ultra-efficient, a Cat® Azimuth Thruster is designed to give you unparalleled flexibility and performance.
MTT (Transverse Thruster)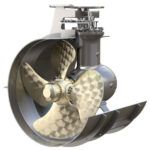 For variable shaft speeds and easy reversing, a Cat® Transverse Thruster (fixed pitch) gives you maximum reliability and minimum downtime.
MPP (Propulsion Propeller)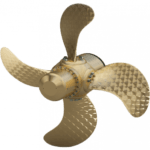 Thanks to Caterpillar variable pitch propeller system, save fuel and enjoy the flexibility of variable pitch systems for your heavy-duty applications.
Control Systems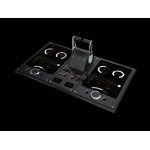 With Cat® Control systems, control your propellers and thrusters and get clear informations on graphical displays.