Our range of marine engines for pleasure Craft
For your Pleasure Craft, Eneria offers you a range of high performance Caterpillar engines to power your Yacht or Mega Yacht. From 400mHp to 2400mHp, we provide a wide range of engine adapted from pleasure craft to Mega Yacht.
Caterpillar high performance engines benefit from technological innovations such as ACERT Technology. High performance engines meet the latest environmental standards and provide you comfort and pleasure.
Enjoy a shaft line propulsion with your Cat engine or discover in the near future Cat POD solution (Three60) designed for slow speed maneuvering.
You can already take advantage of Caterpillar control systems to control your vessel. Associated with bow thruster you will enjoy manoeuvrability.
Cat marine engines for pleasure craft applications fit perfectly into your boat for a new vessel or to repower your vessel.
Contact our team for your new projects or repowering projects.
---
High performance engines from 400mHP to 2400mHP
C7.1 / 400 – 500 mHP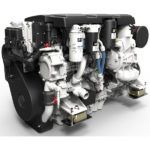 Power Range : 400 – 500 mHP (298 – 373bkW)
Speed Range : 2900 tr/min
Emissions : IMO II, EPA Tier 3, EU Stage IIIA
>> Download Spec. sheet
C8.7 / 650 mHP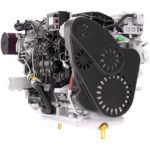 Power Range : 650 mHP (478 bkW)
Speed Range : 2300 tr/min
Emissions : IMO II, EPA Tier 3
>> Download Spec. sheet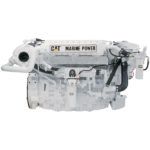 Power Range : 669 – 715 mHP (492 – 526 bkW)
Speed Range : 2300 tr/min
Emissions : IMO II
>> Download Spec. sheet
C12.9 / 850 – 1000 mHP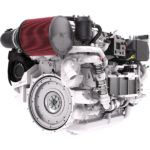 Power Range : 850 – 1000 mHP (625 – 735 bkW)
Speed Range : 2300 tr/min
Emissions : IMO II, EPA Tier 3, EU Stage IIIA
>> Download Spec. sheet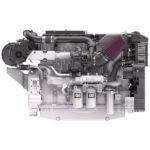 Power Range : 1015 – 1150 mHP (747 – 847 bkW)
Speed Range : 2300 tr/min
Emissions : IMO II, EPA Tier 3, UE IW
>> Download Spec. sheet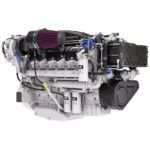 Power Range : 1825 – 1925 mHP (1342 – 1417 bkW)
Speed Range : 2300 tr/min
Emissions : IMO II, EPA Tier 3, UE IW
>> Download Spec. sheet