New Caterpillar Marine Engine C8.7 – 650HP
This new  marine engine C8.7 has interesting features with a power output of 650 HP for only 1014 kg. Moreover, its small footprint allows it to adapt to the constraints of your boat while gaining in power.
The C8.7 marine engine develops 650HP for just 8700cc. It's better than C9 engine which develops 575HP and better than many competitors.
This new engine is equipped with the common rail technology which allows it to improve fuel efficiency and to reduce C02 emissions.
First units already delivered in our workshops
This engine is now available for order and the first units have already been delivered in our workshops in Montlhery.
Please contact your sales representative
If you want to know everything about the C8.7 – follow us on social networks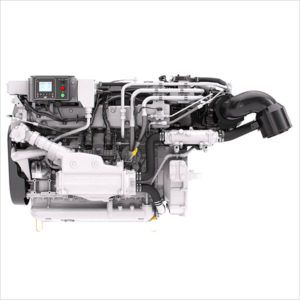 CAT® C8.7 Specification sheetDownload spec sheet
CAT® Marine engines
See the range of power
Share this :