Electric mode : sail in harbor and in protected/restricted area
Sail in silence and minimise your ecological footprint with reduced emissions.
Eneria offers an easy hybrid solution based on Caterpillar engines with Transfluid parallel hybrid systems and Twin Disc marine transmissions.
Eneria contributes to make the Marine Industry greener and safer, to reduce emissions and fuel consumption thanks to our hybrid propulsion solution.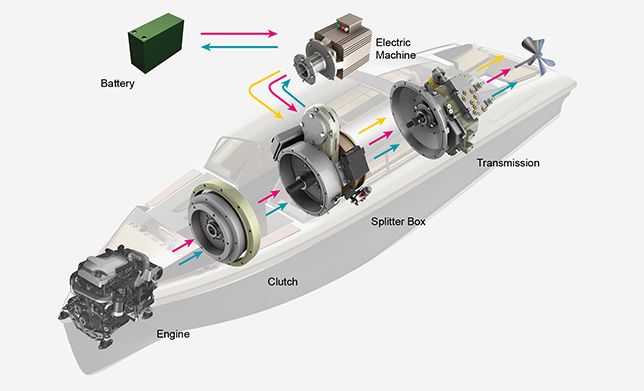 4 operating modes
Electric Mode : Sail at Zero Emissions and in absolute silence
Booster Mode : Use the electric motor to assist the engine and get extra power with no costs
Engine Mode : Use the electric motor as generator to recharge the batteries
Diesel Mode : Diesel propulsion with Cat engines for traditional navigation
This parallel hybrid solution is suitable for Cat® engines from 250 HP to 1600HP (C7 to C32).

Come and visit us at Cannes Yachting Festival where a new hybrid solution will be exhibited with a new Cat engine C8.7 with a Transfluid Hybrid module HM 3350.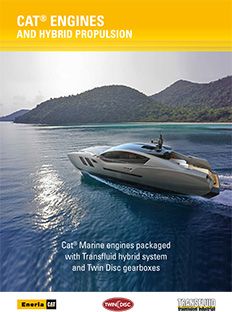 Informations request
Send us an email