The new French patrol boat, Jean-François Deniau, powered by Eneria Caterpillar
Jean-François Deniau is the latest French patrol boat and was inaugurated July7th, 2015 in La Seyne sur Mer (France). This 53m vessel was delivered by French shipbuilding Socarenam. The vessel is running since September 2015 (1).
Eneria worked with SOCARENAM shipbuilding and Bureau Mauric to propose propulsion solutions and global power production. Generator set for emergency is located on the upper deck of the vessel to guarantee power production in case of emergency.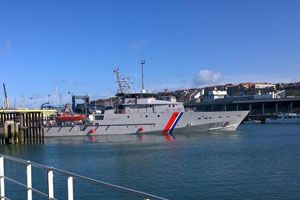 ---
Motorization details
2 Cat® marine engines 3516C HD for propulsion, 3200 HP each
3 Cat® generator sets C6.6 ACERT, total power 375 ekW
1 Cat® emergency generator C4.4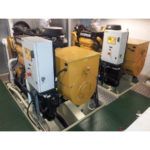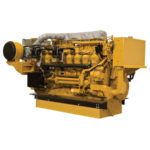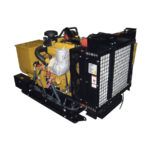 ---
A patrol boat for the Mediterranean
This vessel has become a major element for French customs and cost guards in the Mediterranean, in addition to 11 vessels currently running. This vessel is also required to intervene in the European agency Frontex and especially in the Trition mission to rescue migrants.
A project fully built in France
Jean-François Deniau, DFP3, is a vessel fully built in France and delivered by French shipbuilding Socarenam in Boulogne sur Mer and designed by Bureau Mauric specialized in naval architecture and naval engineering. This vessel is now the biggest vessel of French customs.