In recent years, new standards exist to limit NOx and PM emissions from marine diesel engines (EPA Tier3/Tier4, IMO / EU Tier 3). Caterpillar marine diesel engines follow these new international standards.
New marine propulsions are developed
Recently, new marine propulsions are developed with hybrid propulsion, diesel-electric propulsion, dual fuel or even only LNG (Liquefied Natural Gas). It's the case of Hummel/LNG Hybrid barge, available in Hamburg's port and operated by German company Marine Becker Systems. LNG Hybrid barge is a power generation plant, which provides electricity from its gas engines to boats in port. This barge loads
15t of LNG
5 Caterpillar gas engine G3516, 1550 eKW @1500rpm each
Maximum Total Power : 7,5 MW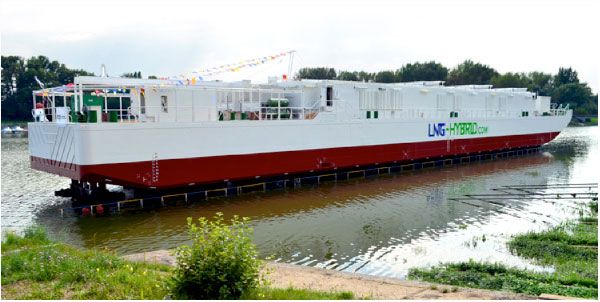 These gas engines running with LNG meet the emission standards of Hambourg's port, which is part of the controlled area called "SECA" (Sulphur Emission Control Area). The Mediterranean could soon become a SECA aera, which would make the new marine propulsion essential with strong development of LNG engines.
LNG engines allow a drastic reduction in emission
LNG engines, compared to diesel engines, can reduce by 25% CO2 emissions; reduce by 96% fine particulate matter and by 70% NOx emissions. As well as reduced emissions, LNG engines are also more than twice as quiet as diesel engines. Despite low temperature storage constraints ( -160°C) and processing costs, the LNG solutions are generally considered as the most economical.
Eneria provides new engines
Eneria, thanks to Caterpillar gas engines, adapts its propulsion solutions to current and future emissions standards and is certified by Bureau Veritas for commercial marine applications. Eneria offers its expertise for the realization of new marine propulsion solutions.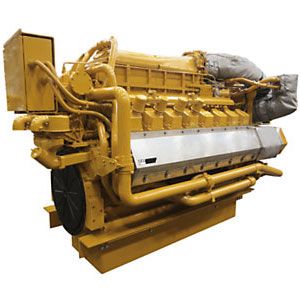 Request information
Send us an email