Electrifying a better world
The range of services offered by Eneria has been expanded to include complete photovoltaic solar solutions that are developed to take advantage of high-quality CAT® products.
As a recognized leader in electricity production, Caterpillar is attuned to the development of energy distribution with solar energy, and now offers photovoltaic solar panels through its own brand. The panels are the result of close cooperation with SUNPOWER and FIRST SOLAR, companies that have been counted among the world's leading manufacturers of photovoltaic panels for years.
Constantly increasing electricity prices and the development of environmentally friendly energy solutions mean that investments in solar power installations, which allow electricity costs to be fixed for up to 25 years, are growing more popular.
Since November 2, 2021 our solar activity is certified ISO 14001. This certification attests to our compliance with environmental management standards and requirements.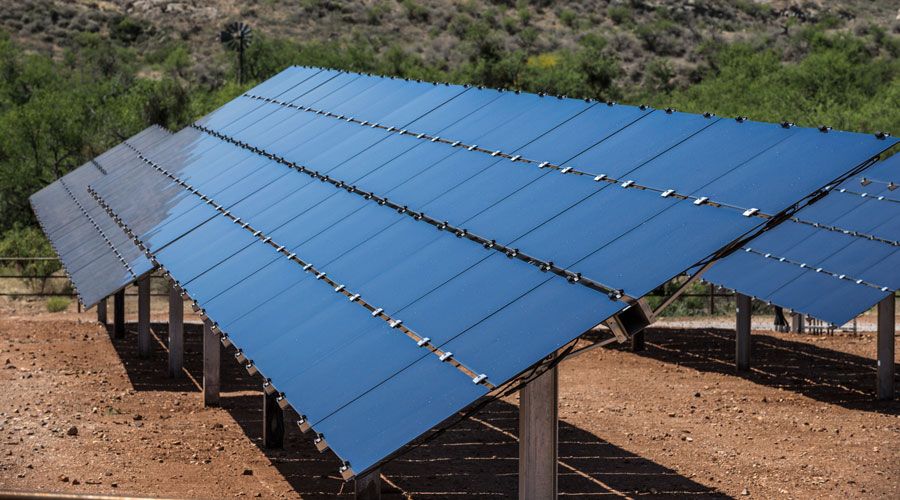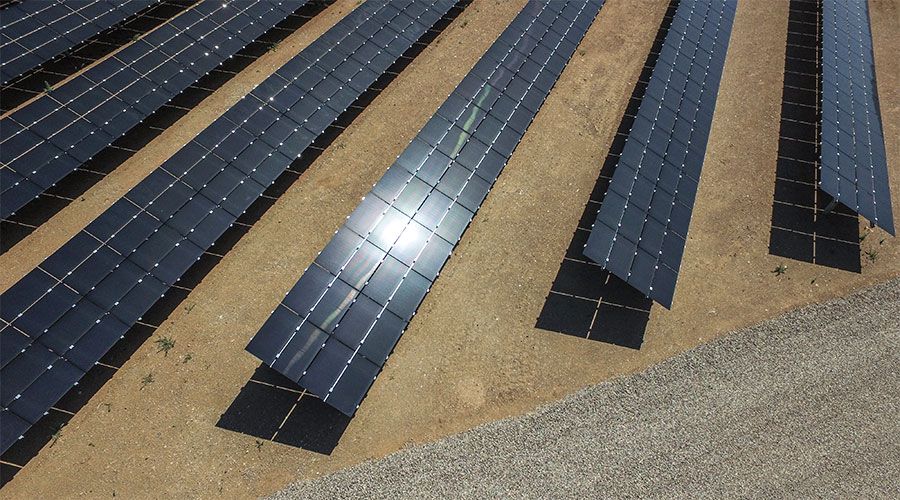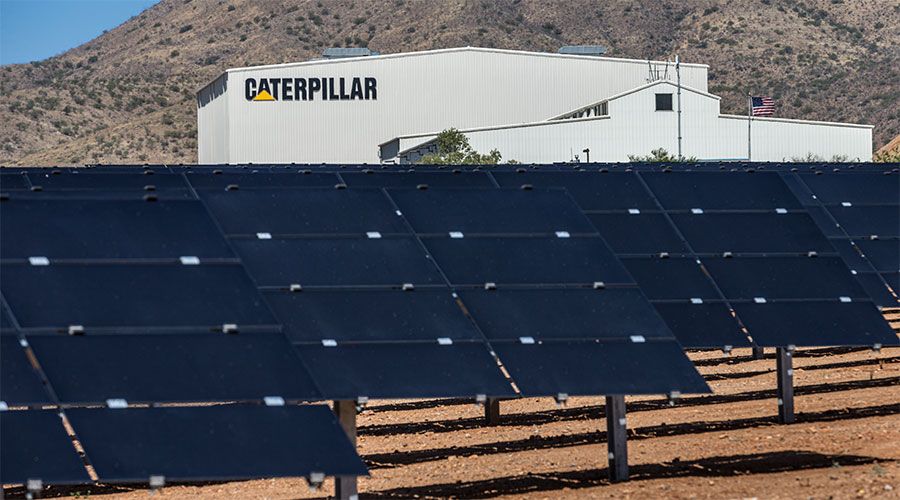 The Caterpillar product range
PVT Series – CdTe Thin Film Technology
PVC 400MP Series – Mono crystalline PERC technology, unique solar shingle configuration Energy storage solutions
PVC 375MP – mono crystalline PERC technology
Services provided by Eneria
Technical advice
Design and construction of photovoltaic installations
Cost-effectiveness analysis of the PV installation