Eneria is expanding its offer to include solar power plants!
Solar electricity is now one of the most competitive energies in the world. In France, the government aims to increase the installed capacity fivefold, to help our country meet its commitments to reduce greenhouse gas (GHG) emissions and develop renewable energies.
With our solar energy offer, you can harness the potential of solar energy at your facilities in complete peace of mind, thanks to the turnkey solution developed by Eneria!
The range of services and products offered by Eneria for solar energy systems is based on the quality requirements and high standards that have made Eneria a success in power industry over the last 40 years.
Whether you want to produce power for your own use or to feed it back into the grid, whether it's to be installed on the ground, on the roof or on a parking canopy, we take care of everything to create your turnkey solar power solution: studies, administrative procedures, connection to the grid, construction and commissioning, etc.
Solar canopies
Solar canopies are the ideal way to leverage your parking structure or open land while leaving them free to be used for storage or parking. You produce renewable energy and reduce your energy bill and your carbon footprint while offering employees or users a shaded parking space that's protected from the sun and the rain.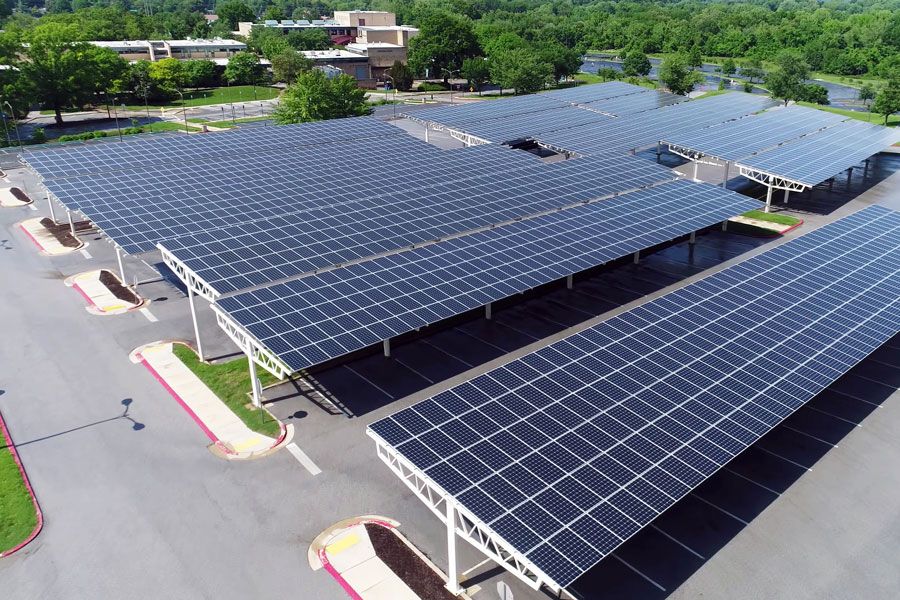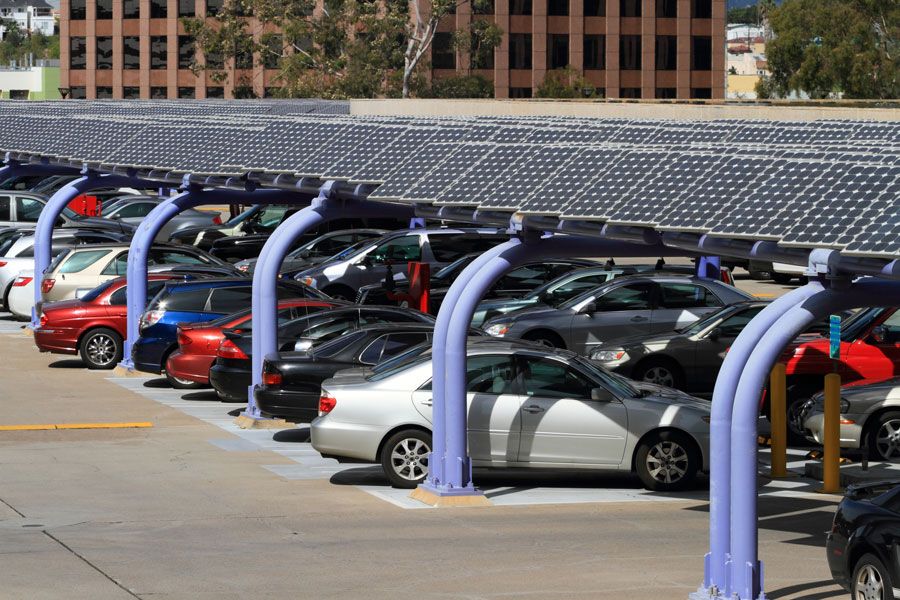 A solar canopy built by Eneria guarantees you'll have a reliable, aesthetically pleasing and well-finished installation. You can also rest assured because you have a solid partner for the long term, guaranteeing the performance and durability of your canopy.
With our third-party financing offer, you can invest in the energy transition without impacting your balance sheet and your ability to invest!
Solar panels: installers, stand out from the crowd by offering Caterpillar quality!
As the exclusive distributor of Caterpillar equipment in France, Eneria offers Caterpillar monocrystalline panels for direct distribution to solar panel installers.
Caterpillar solar panels, using the best technology (monocrystalline) available, are the fruit of a close partnership with SUNPOWER and FIRST SOLAR.
In the highly competitive small installation market, offering the Caterpillar brand allows you to stand out, and Eneria's prices and lead times ensure your success!
High-performance solar panels
Caterpillar's high-efficiency thin-film modules offer a significant performance advantage over conventional multi-crystalline silicon solar modules. Generating more energy than competing modules with the same power rating, Caterpillar solar modules deliver superior performance and reliability to customers.
Advantages of CAT solar modules
Higher annual yield in hot climates
Less power loss in high-humidity environments
With a 25-year power output warranty
PVT117 CAT photovoltaic module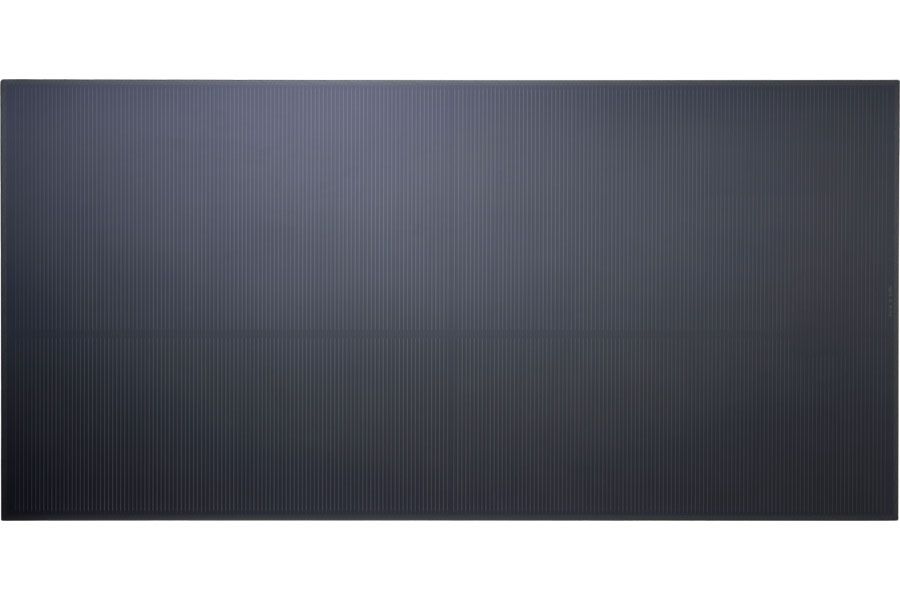 Application :
Compatible with 1000V and 1500V factory structures
Module type :
Advanced thin film solar
Nominal power :
117.5W per panel
>> Download Datasheet
PVC365 MP CAT photovoltaic module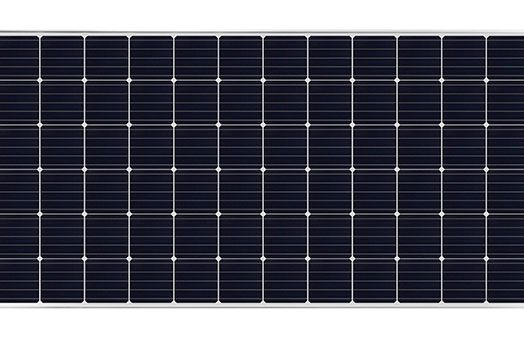 Application :
Compatible with 1000V and 1500V factory structures
Module type :
mono crystalline PERC
Nominal power :
365W per panel
>> Download Datasheet
PVC395 MP CAT photovoltaic module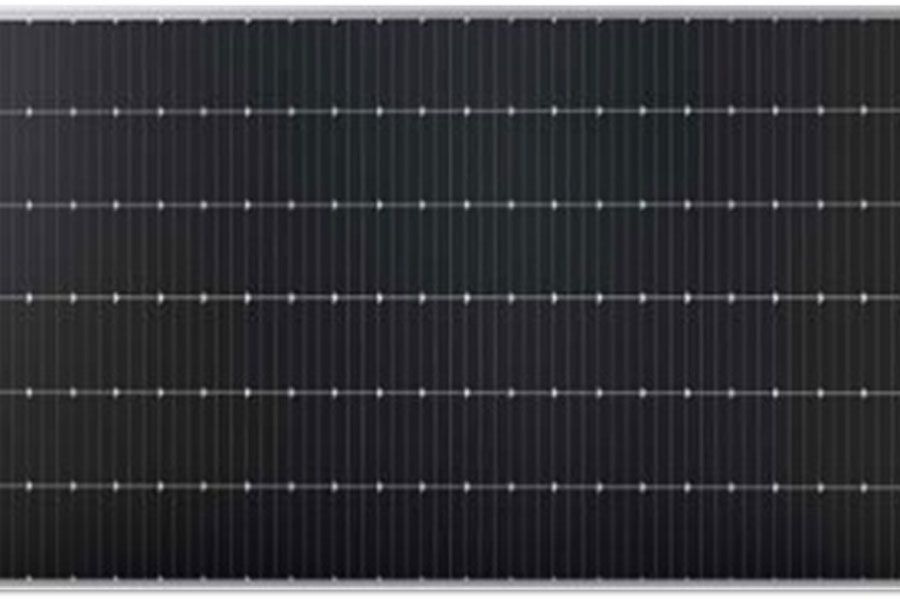 Application :
Compatible with 1000V and 1500V factory structures
Module type :
Shingled mono crystalline PERC
Nominal power :
395W per panel
>> Download Datasheet