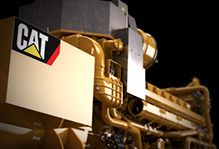 Production power

Main power
Essentiel Diesel Generator (ESDG)
Emergency Diesel Generator (EMDG)
Crane Engines
Fire Pump Packages
Ex'Px packages
>
Download brochure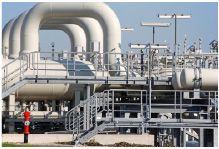 Gas compression

Gas lift
Gas gathering
Welhead gas compression
Pipeline compression
Storage
Re-injection
>
Download brochure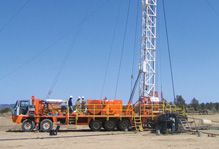 Well service

Power for well servicing / Pump packages
Pressure pumps
Dynamic gas Blending
>
Download brochure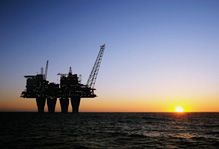 Drilling

Power for Land Drilling
Power for offshore Drilling
>
Download brochure
Discover the petroleum applications of Caterpillar engines!
Since the creation of this industrial field, the oil industry has trusted CATERPILLAR engines and generator sets for onshore and offshore applications.
In order to meet the specific needs of the oil & gas industry, ENERIA establishes the study, integration, project planning, tests and commissioning of the CATERPILLAR engines, generator sets and packages for all onshore and offshore applications in order to offer a custom made solution:
Essential diesel generator sets, Emergency diesel generator sets
Fire pumps (NFPA regulations) and hydraulic groups
Engines and transmission for equipment used for well servicing
Ex'px packages meeting ATEX and IEC Ex regulations for hazardous areas zones 1 & 2
With its renowned knowledge and expertise in the oil & gas industry, ENERIA's engineering teams and specialists are there to advise you during the development of your projects, from the technical specifications to the selection of the equipment, all while meeting the applicable regulations (ATEX zone 2, T3, gas group IIA and IIB, marine classifications DNV, BV,ABS), certified by notified body and with the capacity of integrating specific technologies such as F&G systems, blastproof resistant enclosures…
ENERIA follows you throughout your onshore and offshore projects during the pre-commissioning and commissioning, as well as during the operation of the equipment, with its teams of technicians trained for servicing and maintenance operations in difficult conditions and a reactive and efficient logistics organization for spare parts distribution.